1997 S351 Saleen Mustang
Speedster #97-0014
<![if !vml]>
<![endif]>
Owner: travcar
1st of a 1997 production of only 19 Supercharged S351 Convertibles custom built by Saleen Performance, Irvine, California.
This S351 Saleen Mustang was custom built be Saleen Performance in Irvine, California. It has a supercharged S351 engine, 3.55 rear end differential, Recaro leather seats, and Saleen chrome wheels. This car is the first, and one of a kind as equipped, in a 1997 production of only 19 Saleen S351 Supercharged Convertibles. Top speeds are in the 190's mph. Car and Driver Magazine tested the car with an impressive 0 to 150 to 0 mph in 31.1 seconds / 4314 feet. If you love speed, handling, and styling, you will love this car. Saleen Mustangs are sold through select Ford and Speciality Dealers. You can visit the Saleen web site for more information.
Steve Saleenís is now building Saleen Mustangs, Camaros, and Challengers in Corona, California.
Features:
Customized by Saleen Performance Cars, Irvine, California; Rio Red Convertible; Saleen modified Windsor 351 cubic inch (5.8 liter) V8 engine with forged pistons and high performance aluminum cylinder heads; Vortech 8 pound Supercharger; 510 horsepower; 495 pounds of torque @ 3500 rpm; Borg Warner 6 speed manual transmission; 3.55:1 rear end gears; 13 inch Saleen/Alcon front disc brakes; 10.5 inch Saleen/Alcon rear disc brakes; 18 inch Saleen chrome wheels; Michelin Pilot P265/35 ZR-18 front tires and P295/35 ZR-18 rear tires; Saleen Racecraft Suspension; Saleen / Borla custom exhaust; and Recaro leather seats. This car is one of a kind as equipped and 1st of a 1997 production of only 19 Saleen Mustang Convertibles with the 351 cu. in. engine.
History:
Before this car was delivered, it was displayed at the Saleen Performance Open House at the Knott's Berry Farm Fabulous Fords Forever held in Buena Park, California on April 19 & 20, 1997. It was the first 1997 S351 model driven by Steve Saleen, racecar driver and president of Saleen Performance Cars. Since travcar has owned this car, it was the featured car for the Saleen display at the Independence Day National Mustang Show in Somerset, New Jersey on July 3-5, 1998 with Steve Saleen. It was again featured at the Saleen Display for the Music City Grand National Mustang Show in Franklin, Tennessee on September 4-6, 1998 with Steve Saleen. This Saleen was awarded 1st in its class and the Sponsor's Choice for Best of Show at the Augusta, Georgia Mustang Club of America National Show on June 18-20, 1999.
April 16, 2004:† This vehicle was one of three cars that were displayed in the Governorís Ballroom at the Opryland Hotel, Nashville, Tennessee for the Saleen 20th Anniversary Celebration.†
Performance: ††††
1997 Saleen S351 Mustang Speedster: $68,000
Top speeds in the 190's mph and 0 - 60 in 4.5 sec.
Car and Driver Magazine Test of a Saleen S351 Coupe:
Performance 0 mph - 150 mph - 0 mph in 31.1 sec / 4314 ft.
Drivability 4 Stars, Durability 5 Stars
<![if !vml]>

<![endif]>
Just Two Words:
Power and Power
Supercharged 351 Cubic Inch
510 horsepower
<![if !vml]>
<![endif]>
<![if !vml]>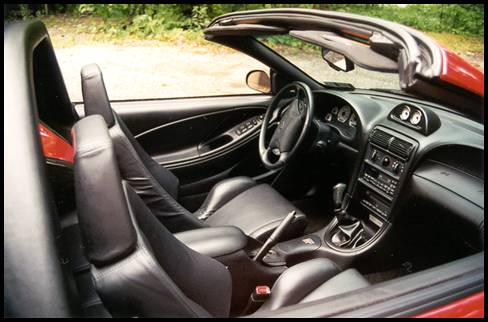 <![endif]>
Power and Style
Saleen Mustang
<![if !vml]>
<![endif]>
More Photos: 1997 Saleen Speedster
S351 with Vortech Supercharger
Steve Saleen
MCA National Show, Somerset, New Jersey, July 3, 1998
<![if !vml]>
<![endif]>
Steve Saleen
MCA National Show, Virginia, June 28, 2002
<![if !vml]>
<![endif]>
Soft Tonneau Cover
<![if !vml]>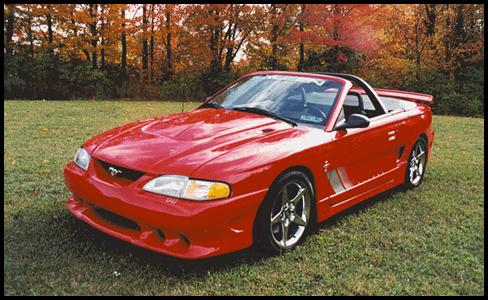 <![endif]>
Saleen Chrome Wheels
<![if !vml]>
<![endif]>
Hard Tonneau Cover
<![if !vml]>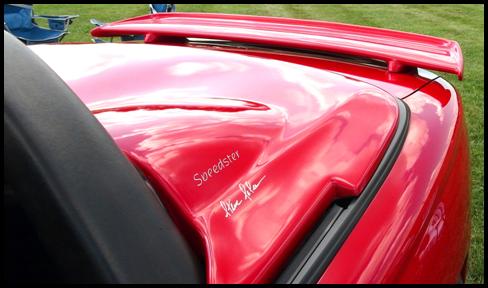 <![endif]>
Convertible Top ~~ Borla Exhaust
<![if !vml]>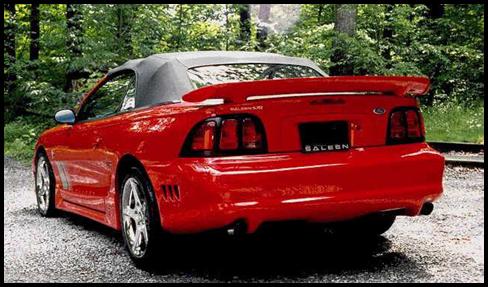 <![endif]>
Power: Present and Past
1997 Saleen ~~1969/70 Shelby
<![if !vml]>
<![endif]>
Auto Art Model on the tonneau cover
<![if !vml]>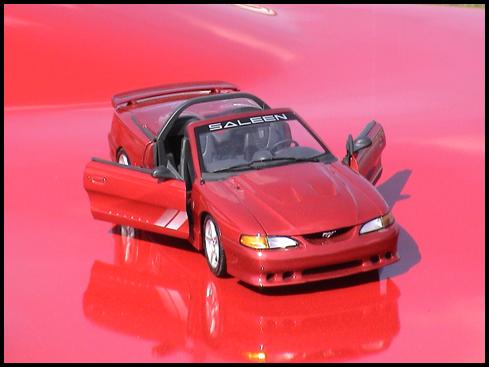 <![endif]>
August 9, 2003 Saleen S351 #97-0014 at Ford Headquarters
Mustang Club of America National Show in Dearborn, Michigan
100th Anniversary of Ford
<![if !vml]>
<![endif]>
<![if !vml]>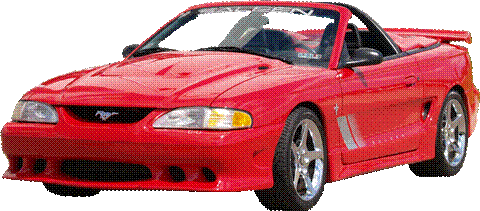 <![endif]>
Last Updated
September 18, 2015