Saleen Dealers
Friends of Saleen 351 #13-001
<![if !vml]>
<![endif]>
<![if !vml]>
<![endif]>
<![if !vml]>

<![endif]>
Saleen 302 Mustangs
Saleen 620 Camaro
Saleen 570 Challenger
Saleen GTX
Saleen can handle the whole ordering process.
Call Derek Hall at Saleen, 714-400-2121
Saleen
2935 Wardlow Rd.
Corona, California
714-400-2121
Saleen Favorite Youtube Videos
<![if !vml]>
<![endif]>
Choose a state or scroll through the list.
Florida† New York† Pennsylvania† South Dakota
<![if !vml]>
<![endif]>
<![if !vml]>
<![endif]>
Bill Currie Ford
5815 N Dale Mabry Highway
Tampa, Florida 33614
813-872-5555
For information, contact Zach Webb:
Cell: 864-328-7091
<![if !vml]>

<![endif]>
Above, left to right: Tim Joslin, General Manager; Jennifer Currie; Christy Vannette, Marketing; and Zach Webb, Sales.
If you are interest in a Saleen from Bill Currie Ford, Zach Webb is the Saleen sales contact: zwebb@billcurrie.com
Zach Webb Cell 864-328-7091
Website www.billcurrie.com
<![if !vml]>
<![endif]><![if !vml]>
<![endif]><![if !vml]>
<![endif]>
Friendly Ford Saleen Dealer
White Label, Yellow Label, and Black Label
Saleen 302 Mustangs
<![if !vml]>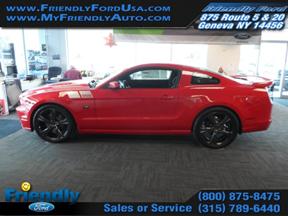 <![endif]>
Friendly Ford is located in Upstate NY. The dealership is located halfway between Rochester and Syracuse, New York Routes 5 & 20, Geneva, New York. Itís a small family owned dealership. Currently we are the only Authorized Saleen dealer in the State of New York.
Your Friendly Ford contact is Dan Bremer, Saleen Owner. I've been a Mustang and race enthusiast for years. I've owned a number of foxbody Mustangs. Currently I am the proud owner of 1996 Saleen Convertible # 390. My goal is to add more Saleen's to the stable.† If I can assist you, please contact me.
Dan Bremer, 315-871-7454
<![if !vml]>
<![endif]>
Bud Smail Ford
5110 U.S. 30
Greensburg, PA 15601
For information, contact Jeff Dohallow:
724-837-4210
jeffrey.dohallow@smailauto.com
<![if !vml]>
<![endif]>
<![if !vml]>
<![endif]>
<![if !vml]>
<![endif]>
<![if !vml]>

<![endif]>travcar@comcast.net
<![if !vml]>

<![endif]>
Updated
November 16, 2015